https://player.vimeo.com/video/143674992
Greenland USA's mission is to create vibrant communities where people and neighborhoods thrive.
We develop residential and commercial properties that transform communities and exemplify modern living. Our properties are defined by their ability to fit seamlessly within a city, catalyze the local economy, foster the growth of the surrounding areas, and provide residents and visitors with a full range of community services and amenities.
Greenland USA is a leading developer of residential and commercial properties that both transform communities and exemplify modern living. Greenland USA leverages its extensive international track record, commitment to design innovation, quality and efficiency and its local market expertise to bring landmark properties to fruition. The company's strategic acquisitions, including Pacific Park Brooklyn in New York City and Metropolis in downtown Los Angeles, demonstrate its vision for properties that are amenity-rich, catalyze the local economies and foster the growth of the surrounding communities. Established in 2013, Greenland USA is a subsidiary of the Greenland Group (600606), which is publicly traded on the Shanghai Stock Exchange (SSE) and is ranked 176th among the Fortune 500 global enterprises in 2020. market insight, to bring our vision to life. To date, we have invested more than $7B in projects on the east and west coasts.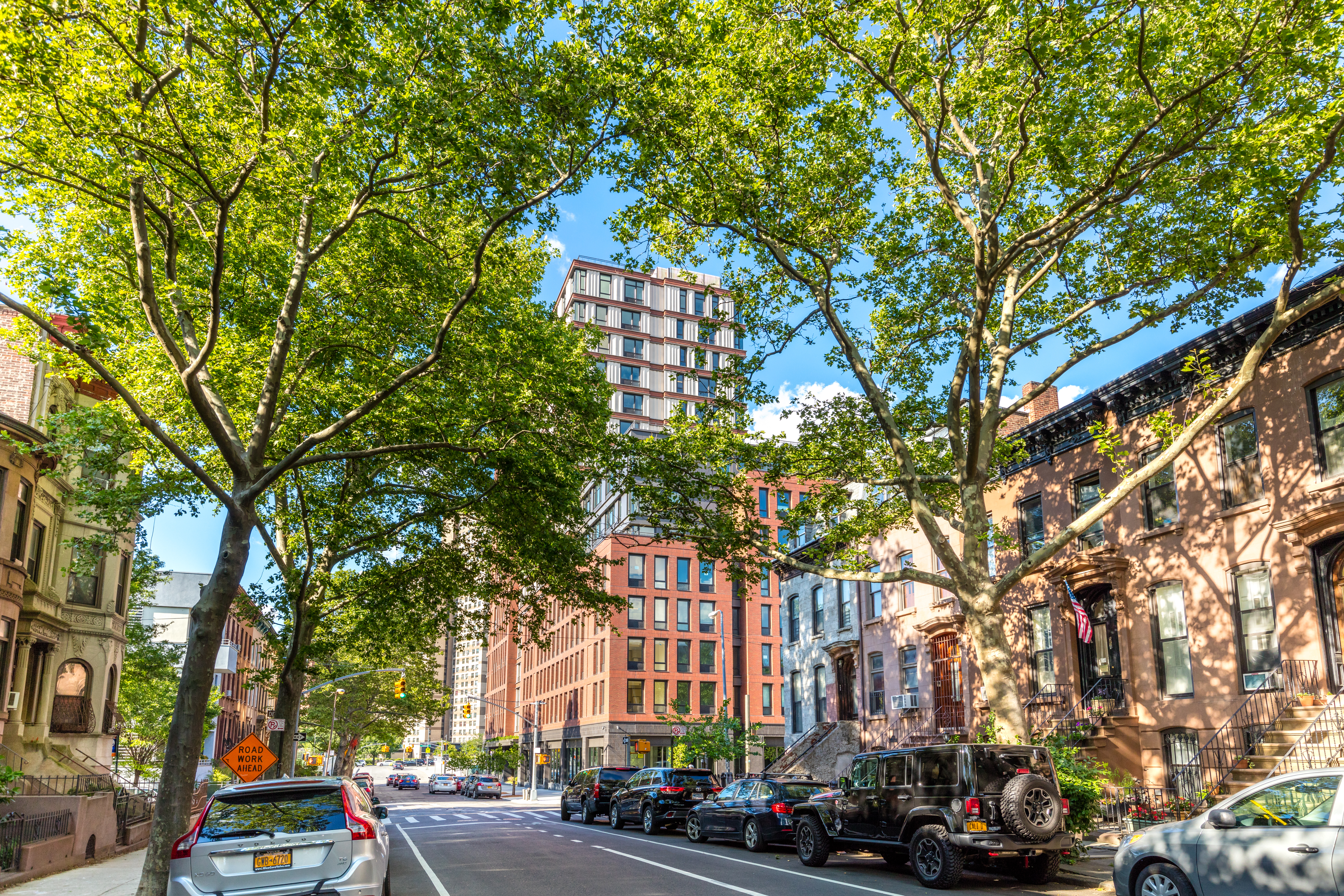 Hu Gang has served as president and CEO of Greenland USA since November 2015.
With nearly twenty years of experience in real estate development planning, construction, sales and marketing, Mr. Hu oversees Greenland USA's $7 billion in assets and explores new opportunities for growth. Mr. Hu leads Greenland USA's investment strategy and pipeline in alignment with parent company Greenland Group, one of the largest real estate company in the world.
Mr. Hu previously served as vice president of Greenland USA's New York office, overseeing day to day management of the company's activities on the east coast and leading its development of Pacific Park Brooklyn.
Mr. Hu joined Greenland Group in June 2003 as the assistant general director of the company's Northeast China Division. In this role, he oversaw the construction of the 1.1 million-square-foot Shanghai City residential complex in Changchun, China. Prior to joining Greenland USA, he was the deputy general director of the Baltic Pearl project in St. Petersburg, the largest residential development in Russia, and was also deputy general director of the region's largest shopping center, Pearl Plaza, located within Baltic Pearl.
Mr. Hu received his bachelor's degree in construction management from Xi'an University of Architecture and Technology. He is a supervision engineer and cost engineer certified by the People's Republic of China's Construction Ministry.
Xinmei Wang has served as Executive Vice President of Greenland USA since May 2022.
Ms. Wang has 18 years of experience in real estate financial and financing management. As Executive Vice President of Greenland USA, she is responsible for Greenland USA's finance, HR and administration and oversee operations in Los Angeles office, and is involved in major corporate decisions.
Prior to joining Greenland USA, she worked as a finance manager in the finance department of Greenland Group headquarters from 2004, where she was responsible for group consolidated financial statements and tax administration, completed the first overseas financing and set up the overseas investment platform of Greenland Group. Ms. Wang joined Greenland Australia in 2013, as CFO and Assistant General Manager. During this period, she was involved in the investment, M&A and operation management of 7 projects with a total investment amount of AUD $3.2 billion, and was fully responsible for the compliance, finance and financing of Greenland Australia. She has raised over AUD $1.5 billion in financing and has built a strong local reputation. She also has experience in financial reporting and tax management on international perspective.
Ms. Wang holds a master's degree of Accounting from Shanghai University of Finance and Economics and is qualified as an International Certified Internal Auditor (2002) and CPA Australian (2019).
Mr. Li has served as the Chief Financial Officer of Greenland USA since June 2020 and oversees accounting, auditing, asset management and financing for both east and west coast projects. Mr. Li joined Greenland USA in July, 2014 and served as Staff Accountant, Accounting Manager and Associate Director of Finance and Accounting.
Mr. Li received dual bachelor's degrees in English (Finance and Business) and in Accountancy from Shanghai Jiao Tong University and Master of Science in Accountancy from the University of Illinois at Urbana-Champaign.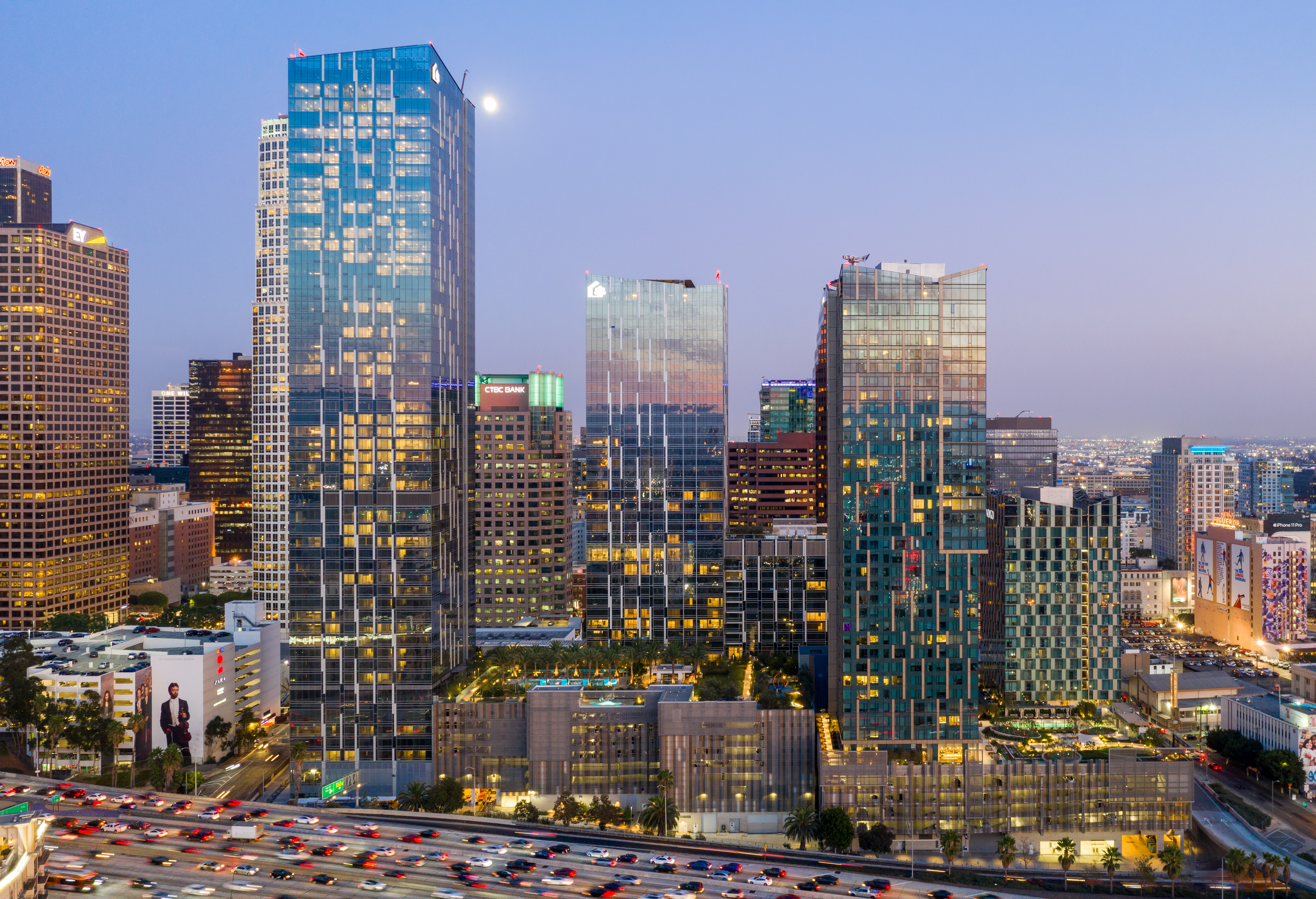 Los Angeles Business Journal 2017 Commercial Real Estate Award
ENR California Best Projects
Best Residential/Hospitality Project
Los Angeles Business Journal
The 50 Largest Construction Projects in Los Angeles Country List: Featuring Metropolis
Chinese Enterprises in the United States
Asian Real Estate Association of America, Greater Los Angeles Chapter
Los Angeles Business Journal's Asian Business Awards
Los Angeles Business Journal
The 50 Largest Construction Projects in Los Angeles Country List: Featuring Metropolis
Greenland USA is committed to being a responsible corporate citizen and we are committed to the long-term health and vitality of the communities in which we operate.
Greenland USA partners with local organizations to support a variety of initiatives that create positive change in the communities in which we build. We have supported initiatives from education to health and wellness to job training. We've combined the strength of our team—and that of our partners, like AECOM and others—to do everything from hosting career days to participating in charity runs.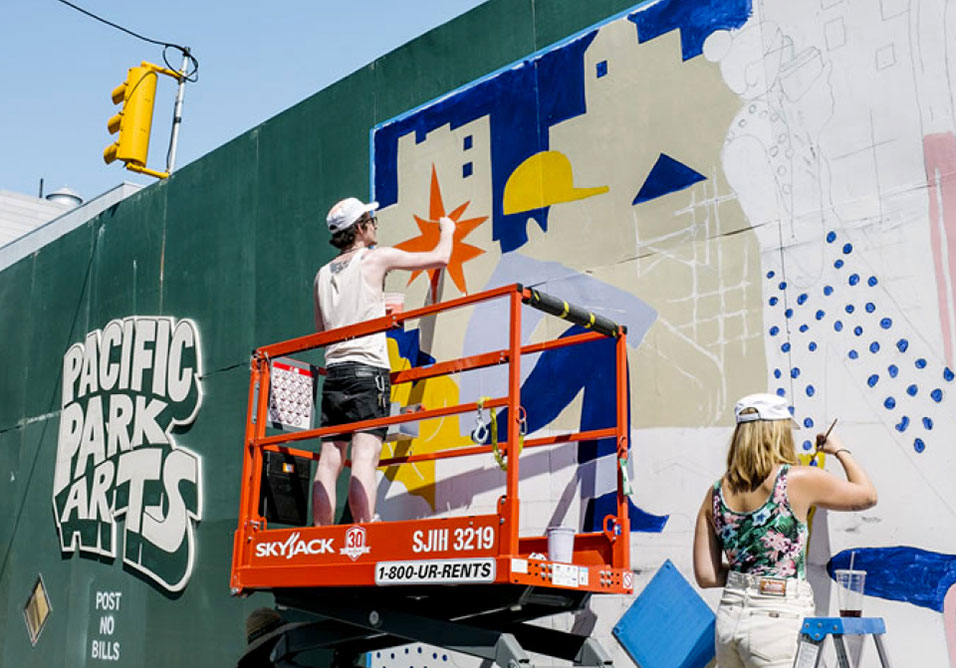 Artist-in-chief Mike Perry, along with 10 celebrated local artists, transformed an 820-foot construction fence on Dean Street between Vanderbilt and Carlton Avenues into works of art, enlivening the neighborhood with their creativity.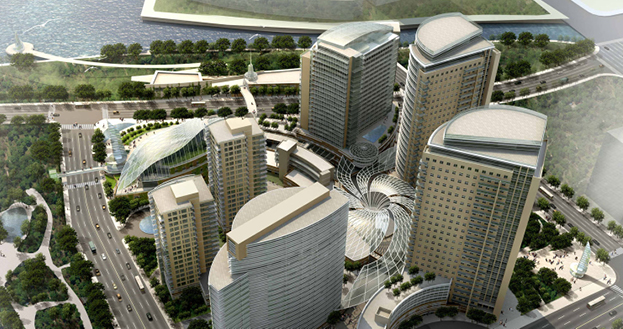 Established in Shanghai, China on July 18, 1992, Greenland Holding Group Co. Limited (also known as "Greenland Group") holds an asset size of nearly USD $120B and has ranked among Fortune Global 500 for seven consecutive years.
Committed to transforming communities around the world, Greenland Group manages projects in over 100 cities in nine countries on four continents, including the United States, Australia, Canada, United Kingdom, Germany, Japan, South Korea and Malaysia.
Greenland Group specializes in developing large-scale projects while prioritizing quality and efficiency. The company is a leader in the development of ultra-high-rise buildings, large urban complexes, industrial parks and business districts surrounding transportation centers, such as high-speed railway stations. Currently, there are 23 ultra-high-rise projects under construction or completed by Greenland Group, four of which are among top 10 tallest buildings in the world.
Beyond real estate, Greenland Group has diversified its portfolio by expanding into strategic and related industries, such as retail and transportation.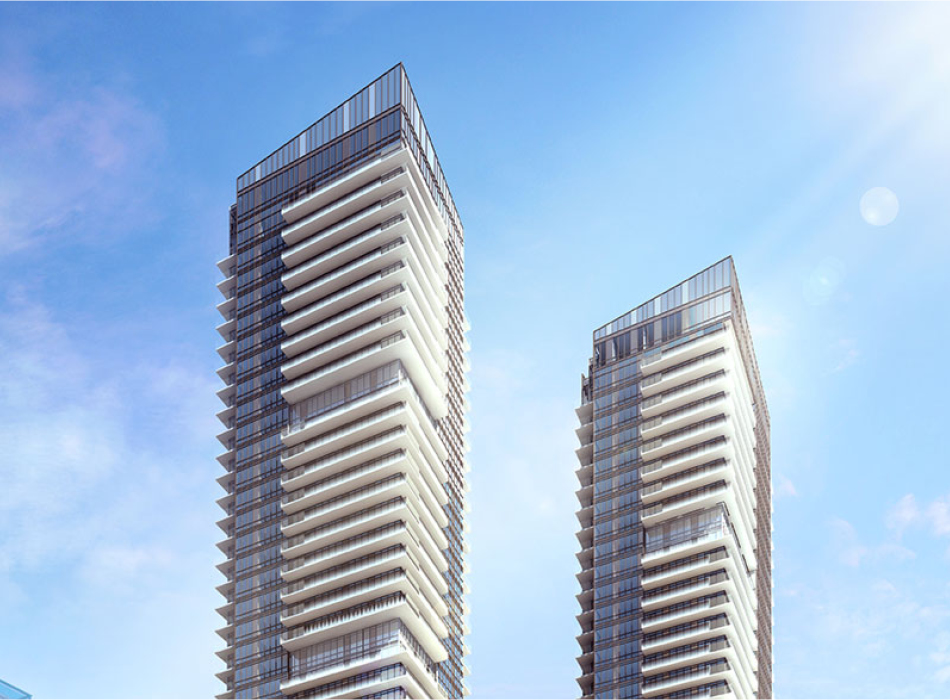 Commanding 48 and 44 stories at King West and Blue Jays Way, in the epicenter of Toronto's King Street West neighborhood, King Blue Condominiums delivers the ultimate in style, sophistication, luxury, and amenities, all within an exquisite urban environment.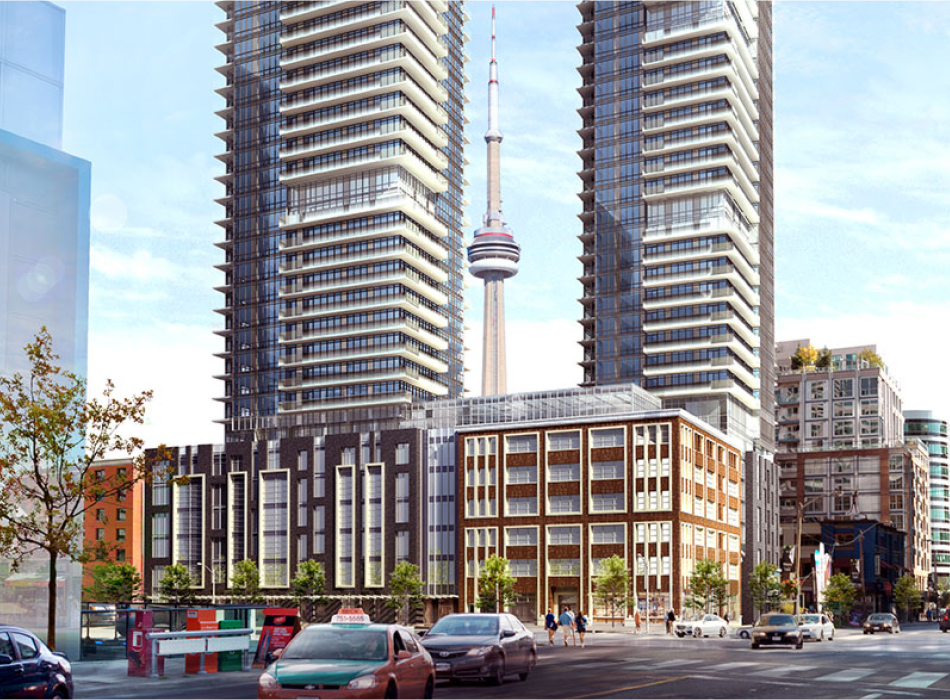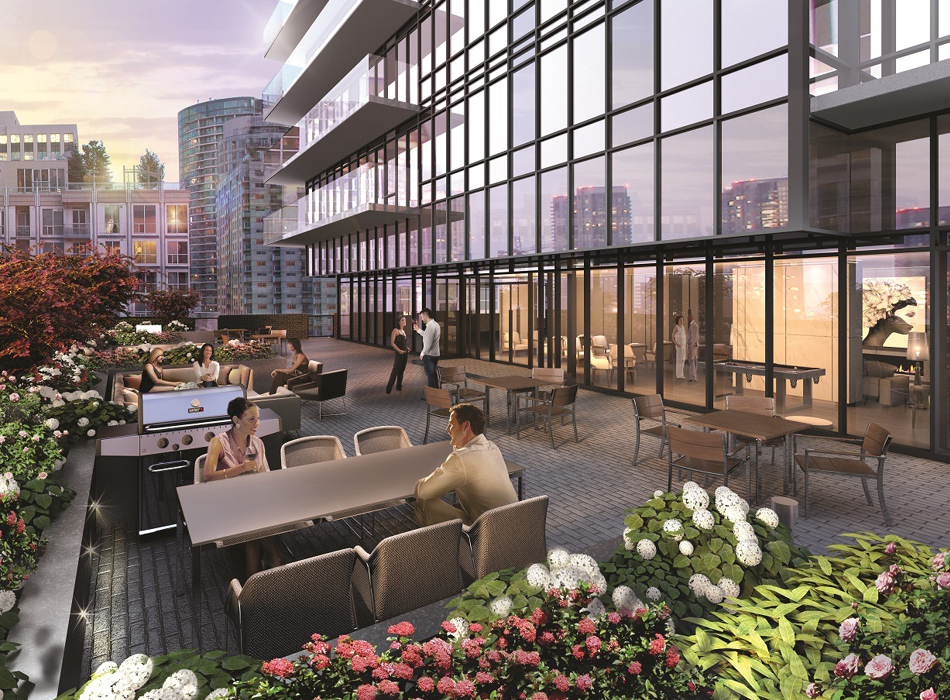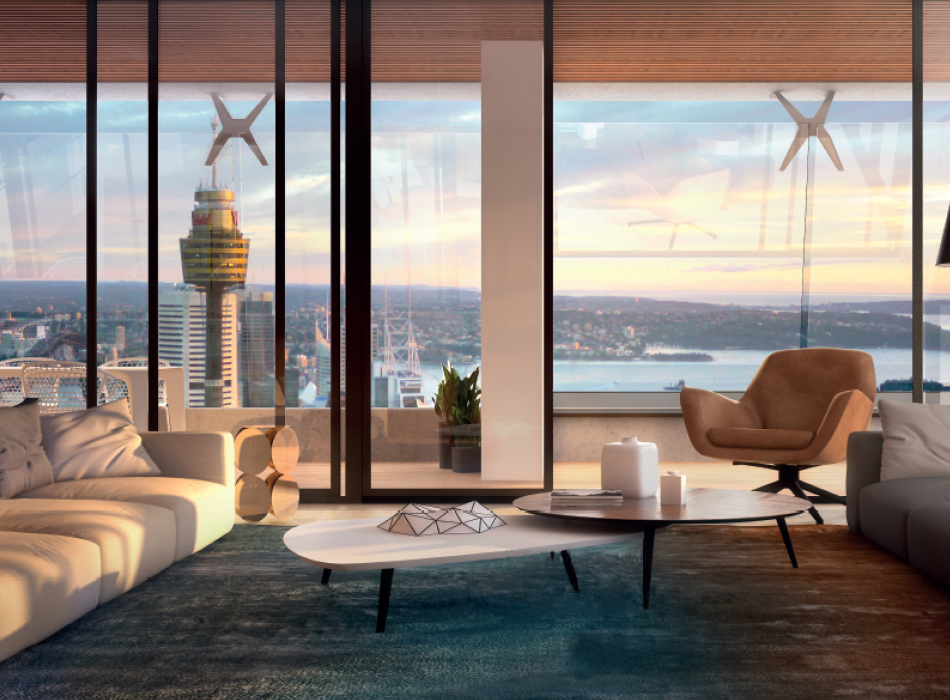 Experience sky-high living like never before. This iconic landmark tower will be the tallest residential building ever to grace the Sydney skyline. Beautiful, luxurious and exhilarating, great buildings hold a mirror to the world we live in.
www.greenlandcentre.com.au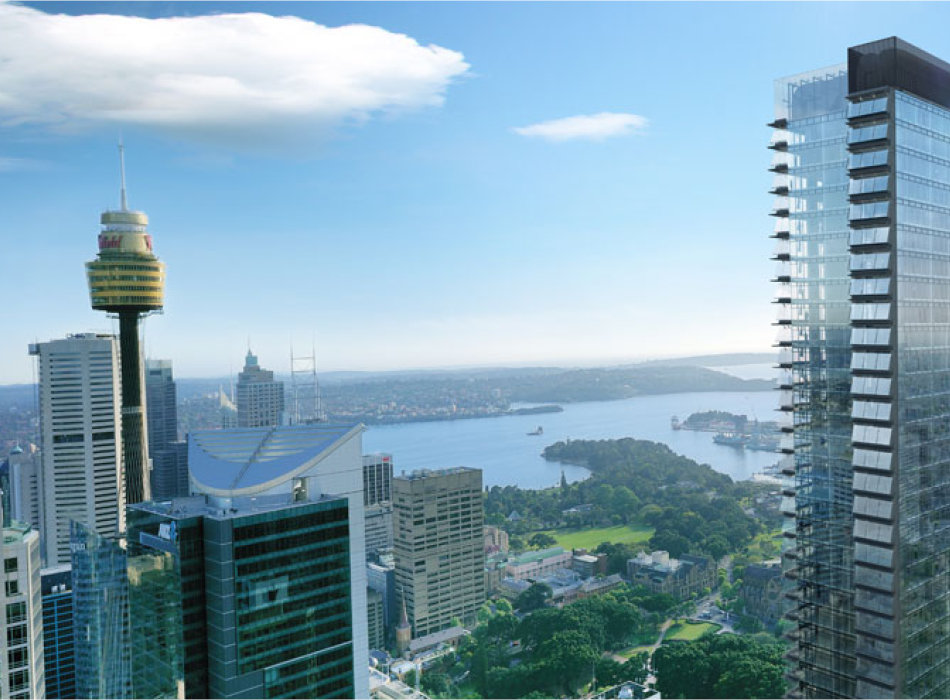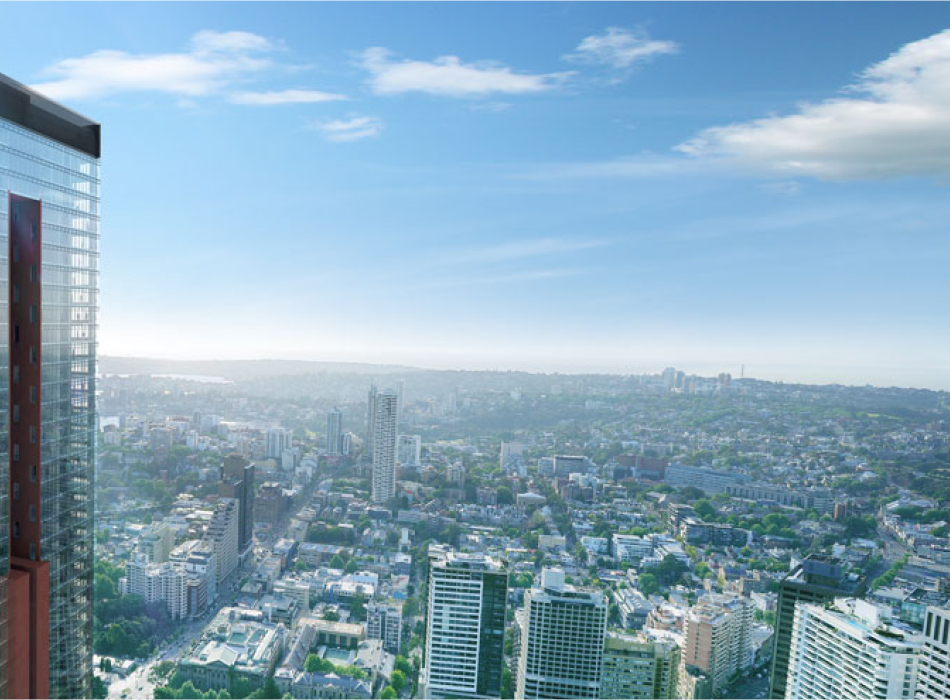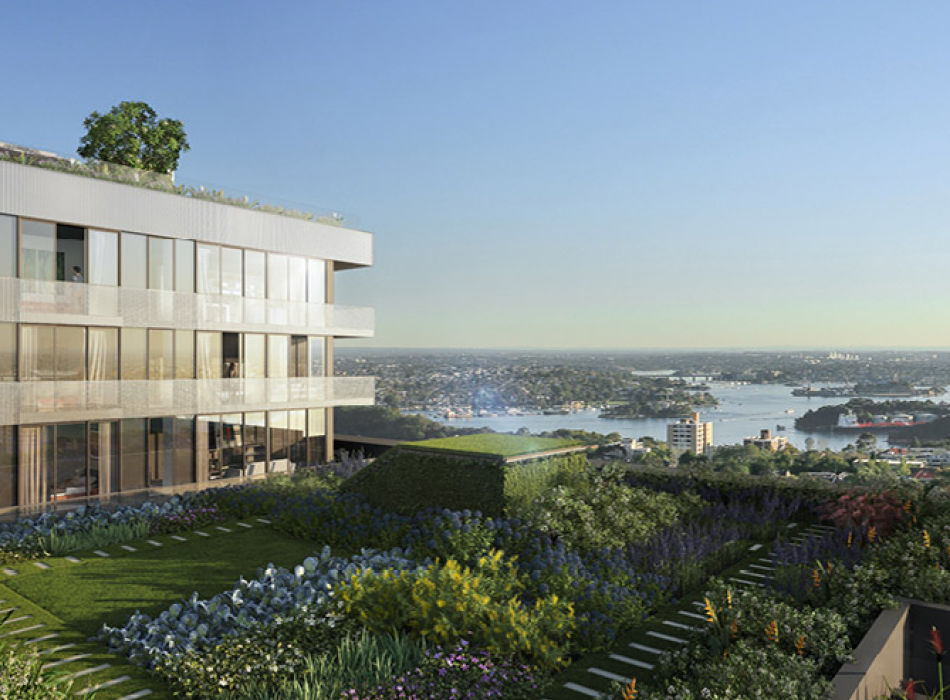 Greenland Lucent North Sydney
Soaring elegantly skyward, with spectacular panoramic harbor and city views, Lucent is North Sydney's unique destination for luxurious residential living.
www.lucentnorthsydney.com.au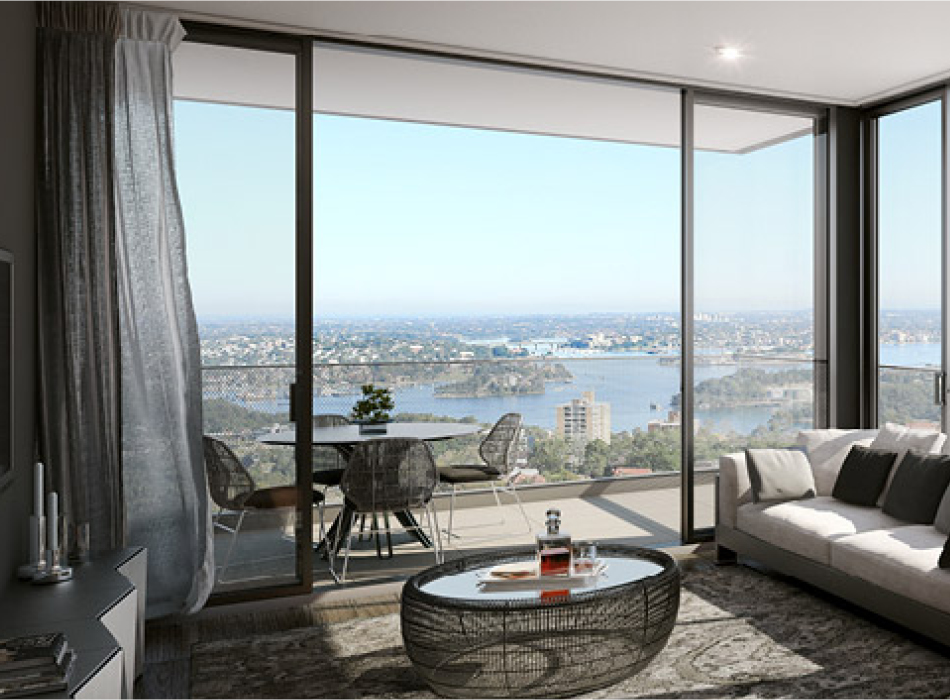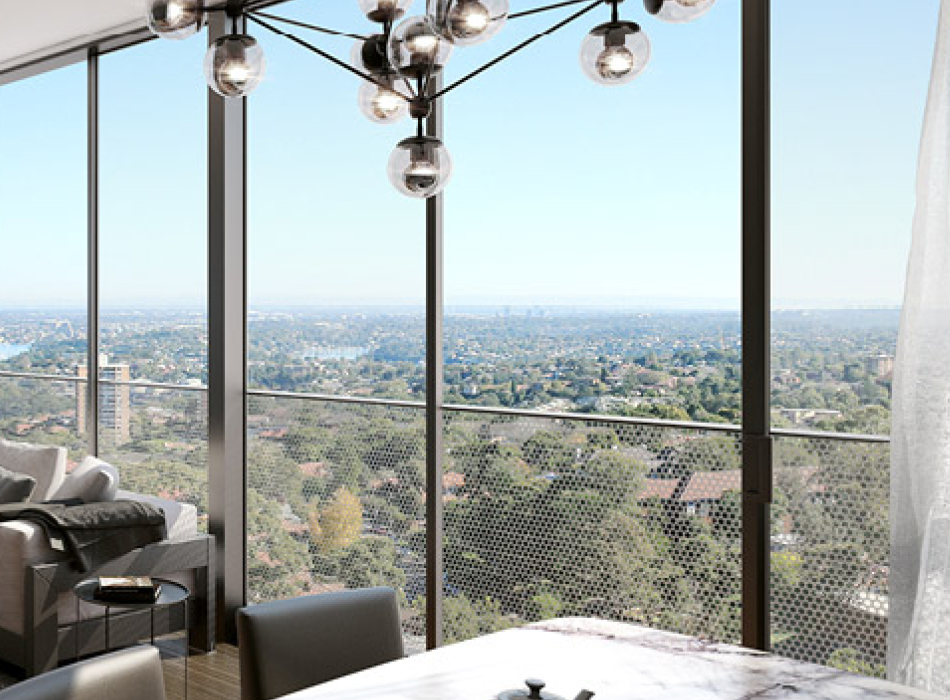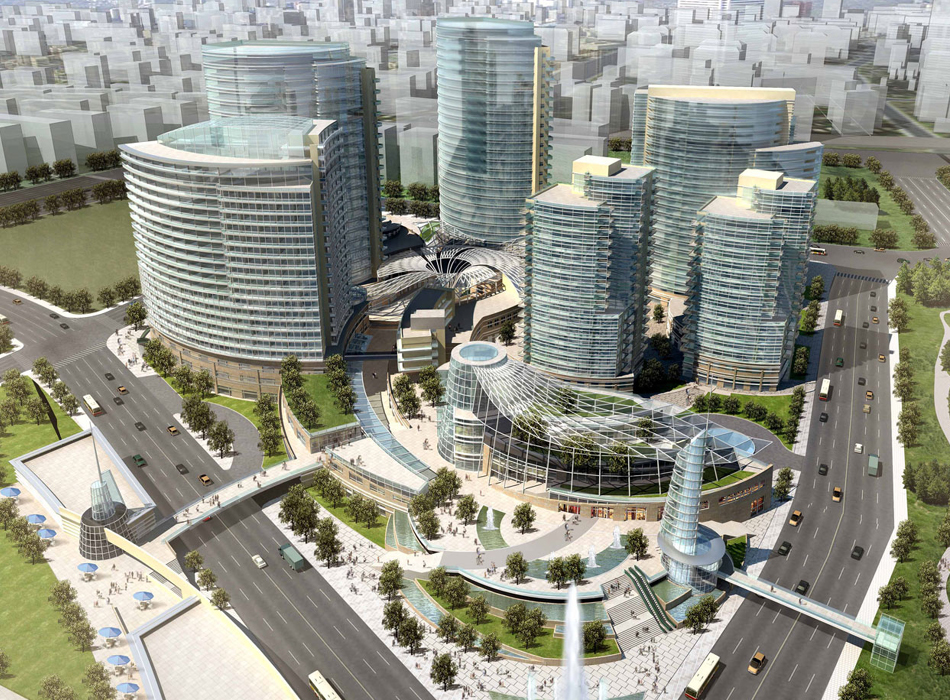 Shanghai Greenland Center
Located along the desirable Shanghai Xuhui riverside, Shanghai Greenland Center enjoys excellent views of Huangpu River and easy access to public transport. By integrating top-end luxurious riverside residential apartments, Class A offices and high-end department stores with fine dining and retail streets, it has quickly become an impressive and popular destination along Huangpu River.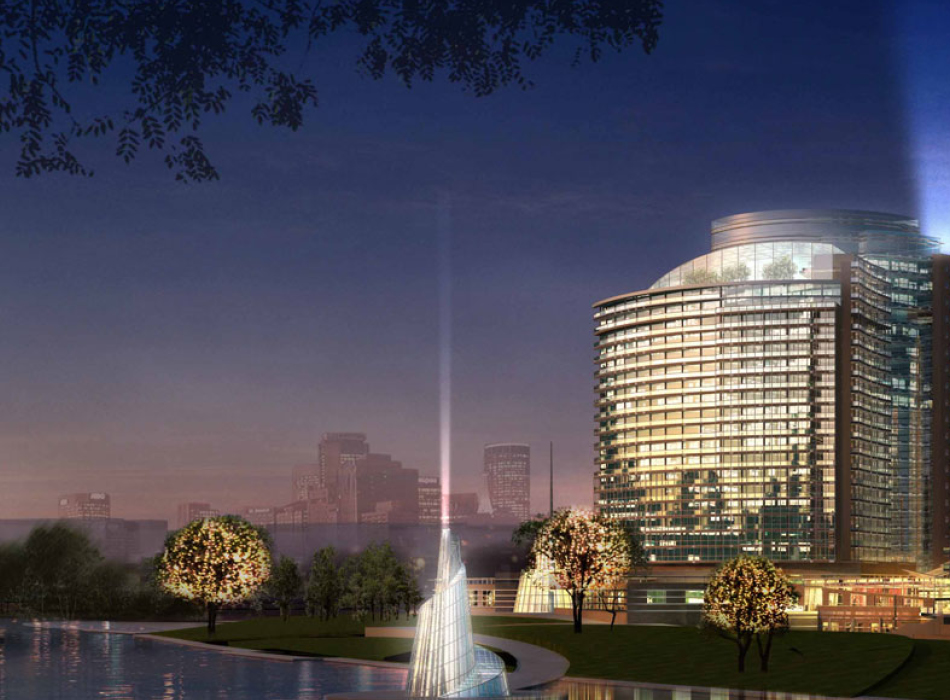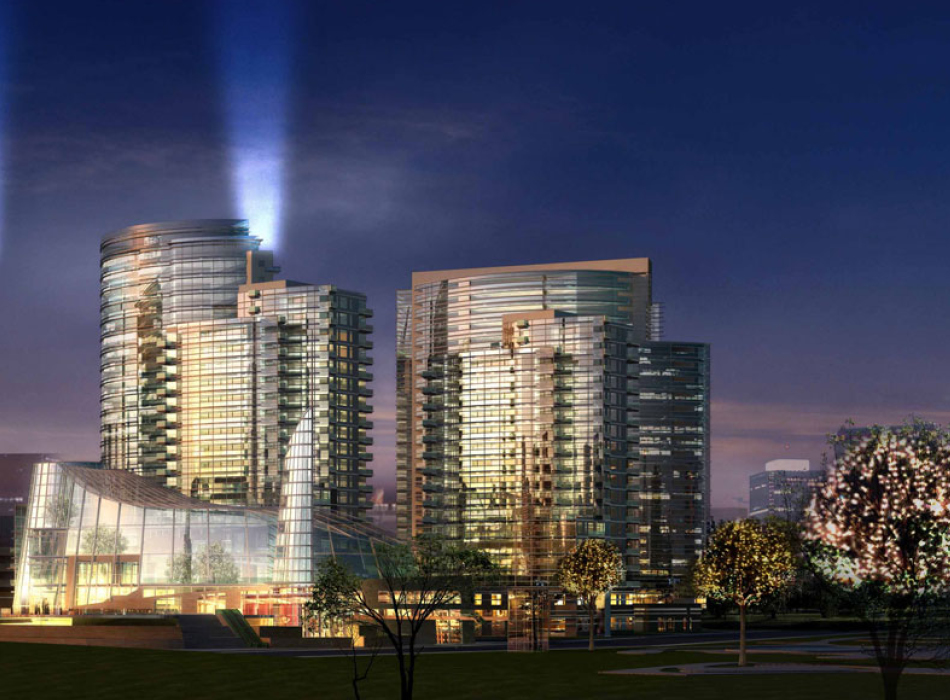 Design & Construction Partners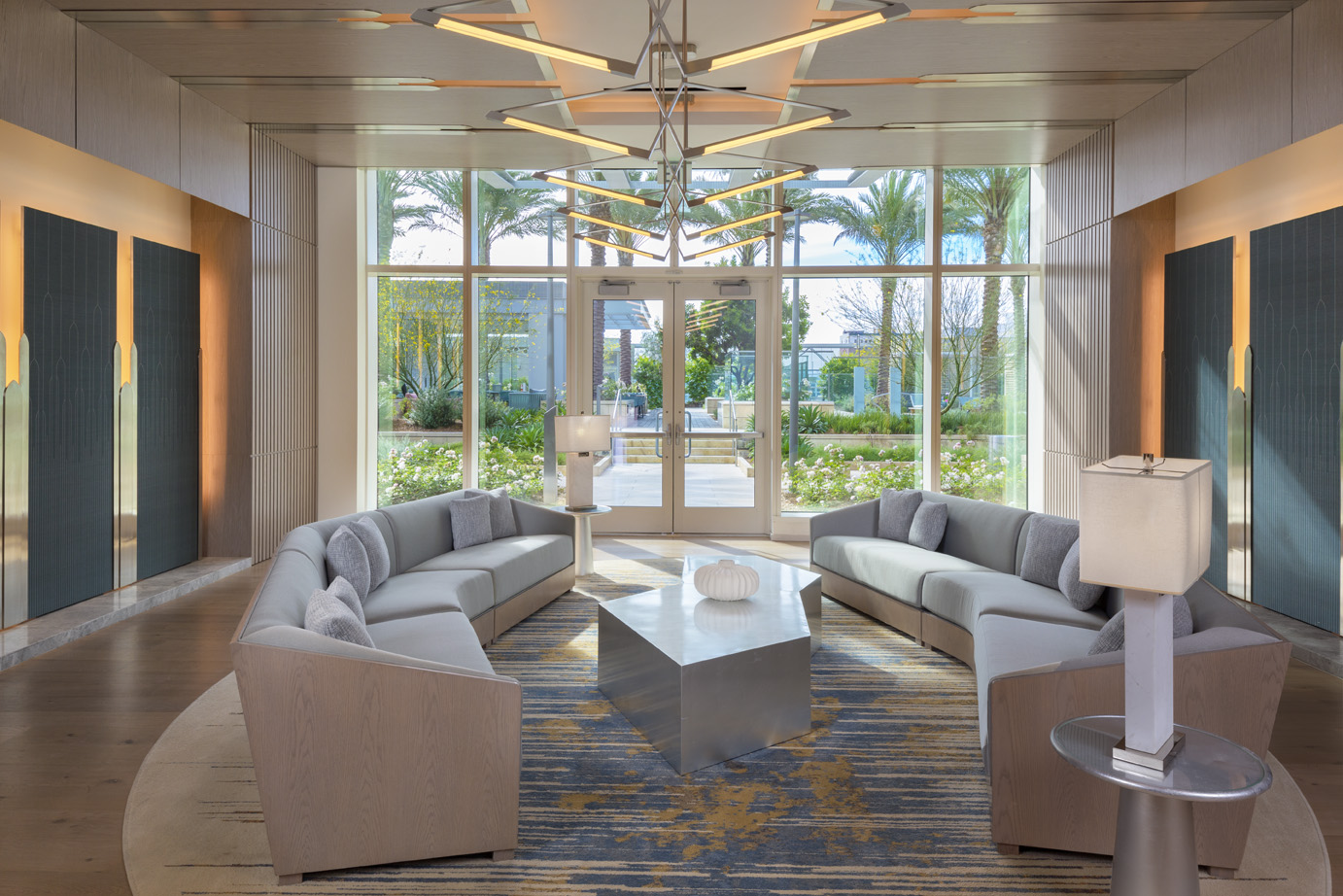 Greenland USA couples its deep experience and commitment to design innovation, quality and efficiency, with world-class partners that have local expertise. Together, we combine global perspectives and innovation with local-market needs, aesthetic and culture to bring our properties to fruition.
Pacific Park Brooklyn Partners